Do the right things correctly, first time and ever after.
Cutting edge strategies, technologies and automation services from us help your organization to lead technologically.
We create opportunities, design solutions, and solve problems. We help you in preventing many technology related problems.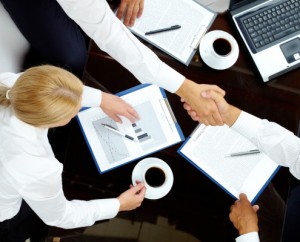 Our process oriented expertise, proven approaches, and diverse experience will help your organization in
Merging new technology solutions with the existing IT infrastructures to build High available, reliable and scalable infrastructure.

Improving critical application stability.
Creating nondisruptive and dependable data storage, protection, retrieval and recovery mechanisms.
We operate from technology "life cycle" perspective by understanding, conceptualisation, strategy, design, implementation and execution till the end so as to make your organization is every ready technologically, and will always be a step ahead.
We help your teams through trainings and skill building. We work closely with your team during our services. Unique expertise and experience that is necessary to launch and manage your IT, security, cloud, communications, and mobility are available with us.
Our professional services portfolio offers:
Middleware

– Existing hosting environment and application requirements to build a custom hosting solution will be assessed by working closely with your teams.
Your business growth will not be hampered by technological constraints, as we help your organization in designing and building highly available and scalable architecture to respond with.
We can install, configure and maintain the following and beyond
Web Servers

– Apache, Nginx, Oracle HTTP Server, iPlanet

Middleware

– Oracle WebLogic, Oracle SOA Suite, Oracle Coherence, Oracle Service Bus, Tomcat, TomEE, JBoss

Caching Server

– Oracle Coherence, Memcached, Varnish
Database Management

– Significant changes are expected in terms of data creation, collection, retrieval, updating and managing due to big data trends.
Databases are critical to your business success- now and in future. We ensure your databases are structurally ready. As you know, database management is risk prone, error prone, and resource intensive. We help avoid those risks and mistakes.
Every thing related to databases such as choosing the appropriate database software, design, creation, data migration, administration, installing, appropriate configuration, patching and optimization of database servers with full system maintenance and management can be performed by our database specialists.
We are specialists in:
Oracle

MySQL

PostgreSQL

MongoDB

Apache Cassandra
Infrastructure Strategy and Architecture

– Infrastructure strategy, architecture, high availability, scalability and security related issues, problems, hitches, glitches and gaps can quickly be addressed by our experts.
Virtualization Implementation

– Server virtualization reduces IT costs while increasing control. Virtualization is an easy way to maximize your existing IT hardware.  Our advice helps you to choose Hypervisor wisely.
Costly and unnecessary decisions will be prevented through our complete assessment of your virtualization needs. Full support for the following virtualization technologies are available from us.
Server consolidation

– Coupled with virtualization technology, server consolidation can increase existing hardware utilization, reduces operating costs by reducing energy consumption, as there will be fewer servers in your datacenter.
Kernel-Based Virtualization (KVM)

– Migrating VMware instances to Open Source virtualization solutions (KVM) using RHEL or CentOS is necessary in some situations. We help for smooth and complete migration.
OS management

– Installation, configuration, management of patch installation, updating services for either Windows, or Linux or both operating systems on all client servers are available. Thousands of servers can be managed easily and efficiently using configuration management tools and monitoring solutions. We automate infrastructure changes as well.
Storage, backup and archival services

are available either in on-premises or in a cloud environment. Don't wait for the crisis. Call us now.
Disaster Recovery (DR) services

– We design, develop, deploy, test and implement your DR plans without any avoidable errors with our advice and support from us. Get expert help now in designing and implementing disaster recovery solutions to make your data fully redundant and secure, always available completely without corruption so as your business won't suffer.      
Infrastructure Automation

–

We deliver if you need any help with automating infrastructure build, infrastructure changes and software delivery.